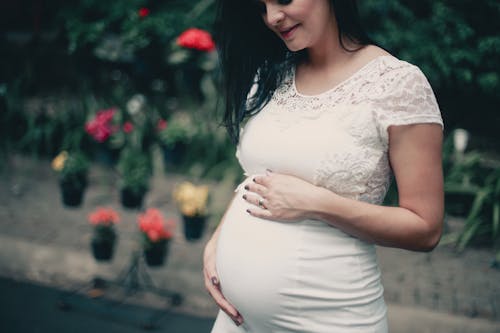 That's it, you're pregnant! You're going to have to go through paperwork and go through a whole series of medical exams. Update on your planning for the 1st trimester of pregnancy.
The first month of pregnancy
The first month of pregnancy is the month of confirmation. There is therefore no procedure as such to be carried out. However, if you have had a pregnancy test and it is positive, nothing prevents you – to be really sure – from making an appointment with your doctor so that he can order a blood test, reimbursed by the Security social. Once your pregnancy is confirmed, you can then make an appointment with a midwife or a general practitioner for the first compulsory prenatal visit. Despite everything, there is no hurry. Six other exams will follow, also compulsory.
On the organizational side, you can already start thinking about your accommodation. Ditto for the car, especially if you are expecting a 3rd or even a 4th child!
The second month of pregnancy
The first pregnancy consultation must take place before the end of the third month. The midwife or doctor then issues a declaration of pregnancy to you. It is essential because it allows you to obtain your rights to Social Security and family benefits. This examination, complete and quite long, takes stock of your medical, surgical or obstetrical past. The doctor will ask you about your lifestyle (work, transport, etc.). Then, a general examination and a gynecological examination are performed. He will order a urine test, a blood test and the first ultrasound.
During this second month, remember to choose the maternity hospital where you want to give birth and also start, if necessary, to inquire about a place in a crèche.
The third month of pregnancy
If you haven't had the first prenatal exam yet, it's time to go for it. Do not forget to send the declaration of pregnancy to Social Security. Otherwise, you will not be able to benefit from the allowances to which you are entitled.
You are going to do your first ultrasound around the 10th week of pregnancy. If he considers it necessary, be aware that the doctor can perform an earlier ultrasound. Thanks to this first examination, you will learn in particular the theoretical term of your pregnancy (within 3-4 days), if you are expecting one or more children, and of course if the fetus is doing well.