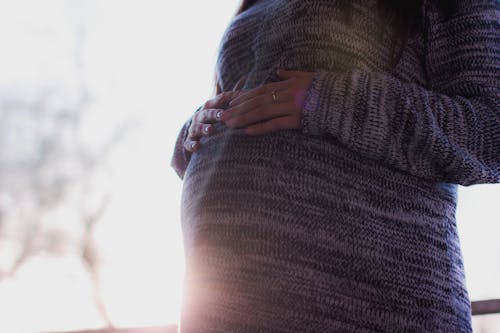 Women with Polycystic Ovary Syndrome (PCOS) suffer from poor health and poor quality of life, according to a new scientific study.
Women with Polycystic Ovary Syndrome (PCOS) are particularly poor in terms of health and quality of life until the end of the year, according to a new study in the Journal of Clinical Endocrinology & Metabolism. quarantine.
A common but underdiagnosed condition, PCOS affects 6 to 18% of women of reproductive age. Characterized by "cysts" on the ovaries, which are actually follicles containing eggs and blocked at a certain stage of development, polycystic ovary syndrome is linked to hormonal problems, in particular, an excess of testosterone. In fact, PCOS is generally associated with infertility. But this syndrome causes many other symptoms, especially at the psychological level (anxiety, depression), which can persist beyond the period of maximum fertility.
"Most of the PCOS studies focus on women of childbearing age, but symptoms such as mental health issues and excessive hair growth continue into the late 40s," said Terhi. Peltonen, principal author of the study, and researcher at the University of Oulu in Finland.
The scientists here followed a cohort of 5,889 women between the ages of 31 and 46 and thus identified several women with PCOS. They reported poorer quality of life and poorer health than unaffected women. Even if women without PCOS had other chronic health problems (asthma, rheumatoid arthritis, depression, migraines, etc.). Researchers say mental distress was the single biggest contributor to poor health and poor quality of life for women with PCOS. They also believe that this distress is the result of physical health problems resulting from the syndrome, such as obesity, hypervelocity, acne, but also anxiety, depression and eating disorders.
In light of these bleak results, the study authors believe that "more interventions are needed to improve the quality of life for women with PCOS between the late 30s and 40s. These women should be followed regularly for their mental health problems and treated for other distressing symptoms such as hypervelocity, "concluded Terhi Peltonen.